Classified ad details
Affordable Blackberry Mobile Phone Deals - Phones
Ref. number: 22734 Updated: 04-06-2014 08:02
Nothing equals blackberry mobile phone when it comes to business phones. Getting a deal on Blackberry mobile phone that fits your budget is not easy.

• Only at beforeyoubuy you get affordable blackberry mobile phone deals
• Get deals on white Blackberry Z30 with unlimited text and data
• For Blackberry Qwerty lovers we have the best deals on Blackberry 9720, Blackberry Q5, Blackberry Q10, Blackberry Curve 9320 and 8980

Check out the latest offering on Blackberry phones at http://www.beforeyoubuy.co.uk/mobile-phone/blackberry. You can contact us through our email address, which is josejamesp@gmail.com.
Images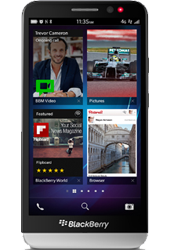 Contact information
| | |
| --- | --- |
| Full name: | Joseph James |
| Phone number: | 01427679590 |
Ask about this ad